Tasting Room Pairings and More
My husband, Rodney Tipton loves to create pairings with my wines.  Each month our goal is create a new lineup of wines, each with a new food bite.  Rodney has been inspired by some of his favorite celebrity chefs and has credited them in each recipe for the inspiration.
Here's some of the pairings we've featured both in the winery and at the dinner table.
Picpoul Blanc 2020
BEST OF CLASS! Lovely lemon curd and spring meadow flowers in a glass!
$34 / Bottle
BUY A CASE
CASES SOLD OUT
Sold out
Grenache Blanc 2020
BEST OF CLASS! this wine has lively minerality with hints of green apple and pear.
$34 / Bottle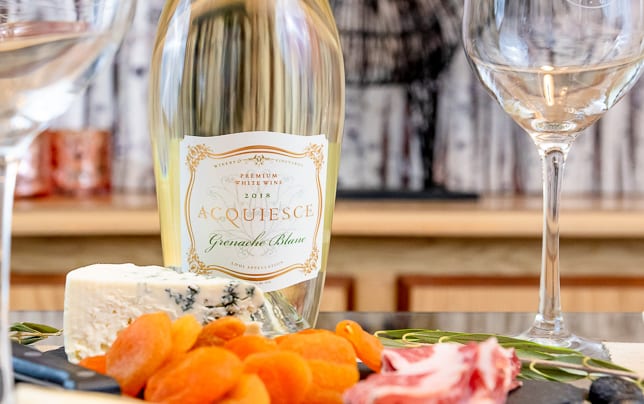 BUY A CASE
CASES SOLD OUT
Sold out