Creative Food Pairings by Rebecca Forrest
Rebecca and her husband Craig own the beautiful Bordeaux Inn B&B in Lodi where she hosts cooking classes.  She is an accomplished, creative cook who's studied cuisine in France, Italy, Spain, the Czech Republic, Israel, Argentina, Hong Kong & Singapore.  We are pleased Rebecca joined Acquiesce in February 2022 and brings new, wonderful and delicious pairings to our guests each month.  Here are just a few of Rebecca's recipes.
The Bordeaux Inn
Belle Blanc 2019
Our homage to a white Chateauneuf du Pape, with aromas of pear and honeysuckle.
$36 / Bottle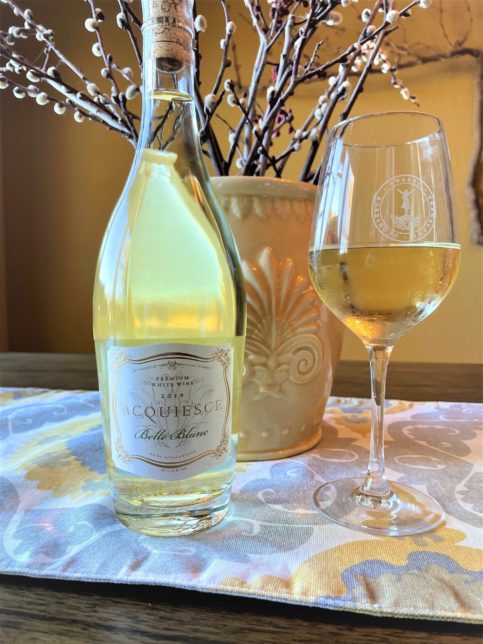 BUY A CASE
CASES SOLD OUT
Sold out
Roussanne 2019
Essence of tea rose, ginger, Asian spices, lemongrass with pear and apricot.
$36 / Bottle
BUY A CASE
CASES SOLD OUT
Sold out