Cocoa & Lavender Recipes
We are thrilled to have received some of David Scott Allen's recipes tailored to our wines!  We have collaborated with David in some fun virtual cooking demos and his easy going cooking style is a hit with our wine lovers.
The consummate foodie and food writer of Cocoa & Lavender, David currently lives in Tucson, Arizona, in the beautiful Sonoran Desert.  David loves to travel – whether instate, across the United States or around the globe – and enjoys eating local foods in regional styles.
His love of food goes back to his childhood and was very fortunate to grow up in a home where good food – truly great food – was an everyday experience, though never taken for granted.  David is of the firm belief that sharing a meal with friends around the table is one of life's greatest pleasures.
Scroll down to see some of the recipes David has created to pair beautifully with our wines!
Cocoa & Lavender
Belle Blanc 2019
Our homage to a white Chateauneuf du Pape, with aromas of pear and honeysuckle.
$36 / Bottle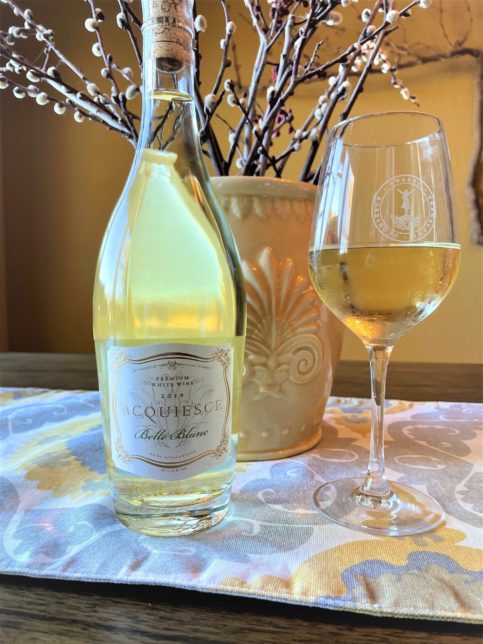 BUY A CASE
CASES SOLD OUT
Sold out